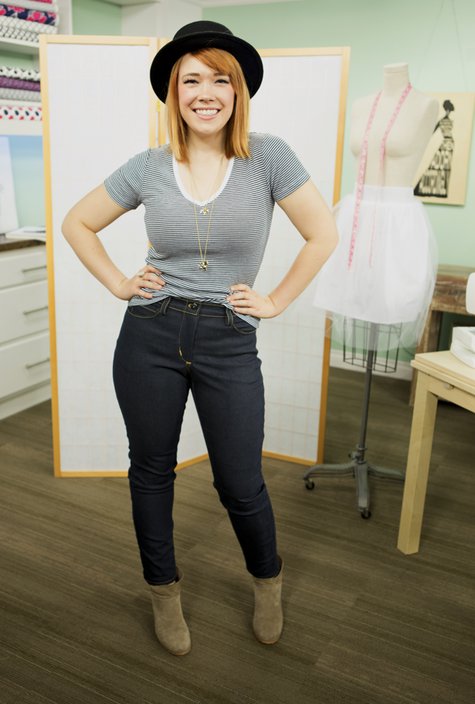 I made these jeans last year actually when I filmed my Jeans Demystified: Pant Fitting and Construction the Easy Way course. I made a practice pair (the lighter distressed ones) before I left, and then sewed the darker pair on camera. I really love these jeans, and do wear them a lot! I wear the darker denim pair more often because the denim has more stretch in it. It is so cool to make a garment that is such a wardrobe basic, it enables me to wear something I made everyday!
If you want to join me in the next session of my jeans course you can register here! The course includes pant sewing patterns that you can use and adapt, like this pattern that I sewed here. I demonstrate how to alter the silhouette, waist level, and style lines.
P.s. I love the last project image and just had to include it, most times candid photos are the best!