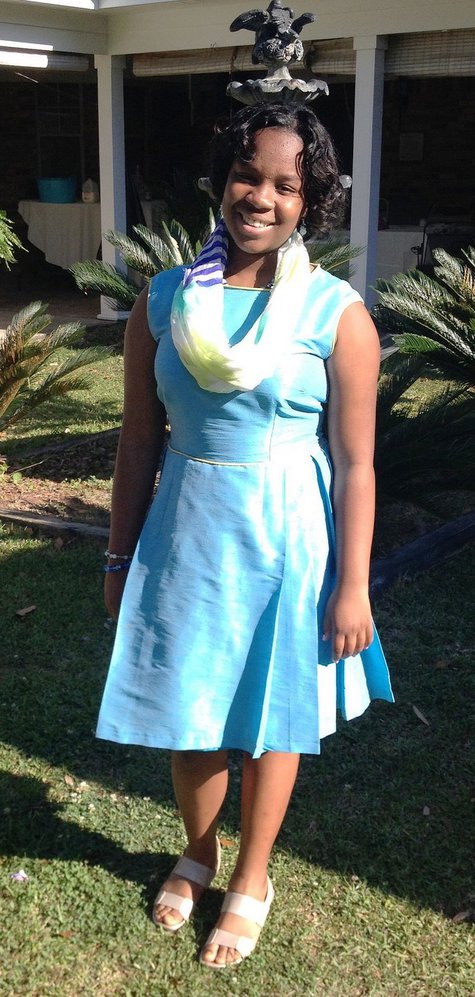 This is my tweenage client in her Easter dress by Metropolitan Frock.
As per usual, we looked at dress silhouettes she liked and she found an aline dress with extended cap shoulders (B/W dress). She liked that it had piping and an aline shape.
Well I thought the dress would be a little plain with a simple skirt, so I found a vintage aline skirt pattern with interesting pleating on the sides. I was so happy with the end result and when she saw it….well her face tells it all.