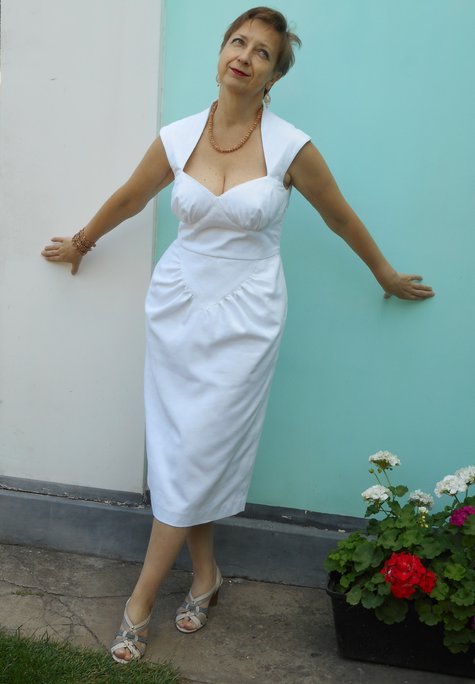 I always dreamt about a nice white dress to wear just for enjoyment and here it is at last:-) The fabric is pretty nice and the colour is smarty itself so at first I wasn't going to make anything complex but then saw this pattern in Burda Vintage and thought it would look as good in white as it is in black. Finally, the dress is pretty comfortable despite its slim silhouette and I feel good in it:-))
More vararints to pair the dress and some tips for the sewing are here.
The jewelry was made by myself too.