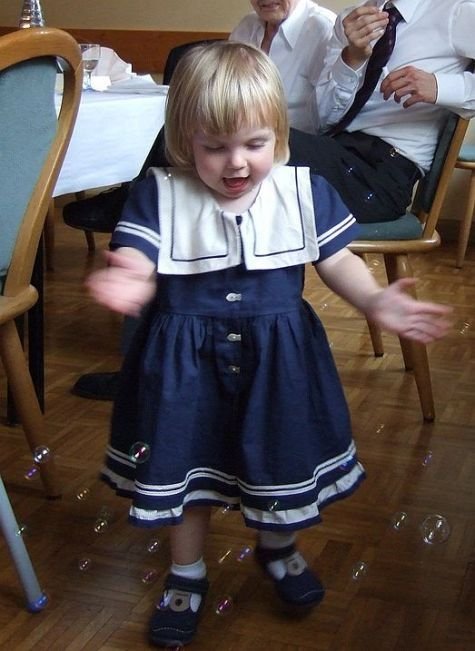 The children needed new clothes for that special day and I had a long piece of navy-blue fabric in my stash. So I made pants and a vest for the boy and a sailor-dress for the girl. Pants and vest patterns are from Ottobre 2010-03. The girl's dress is from an old German Diana-Baby-Magazine, I think it was from 2001.
The light-colored parts on the dress (collar, stripes and ruffles) are made from a white-beige very narrow gingham fabric, the stripes are DIY-bias-tapes with a narrow satin band sewn over it. The buttons are little fishes from mother-of-pearl.
For the bias-tapes I used Irmchen's instructions from her blog:
http://immi-made-clothes.blogspot.com/2011/07/simpel-aber-sehr-praktisch.html
PS: B. is not amused about spreading rose petals!