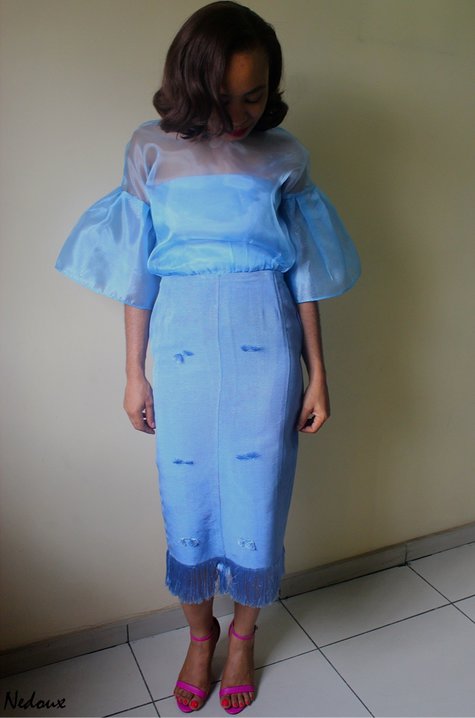 Hi,
The architecture of my dress is a satin bustier bodice, with an organza overlay and an aso-oke pencil skirt. All joined at the waist line.
The bustier and skirt are included in the invisible zipper at the CB line but the organza overlay is left open at the back and closes with a ribbon fastener.
The overlay has a blouson silhouette, kimono sleeve with a peplum hem.
This is by far the most elaborate garment that I've ever sewn, but it was worthwhile in the end. It's a beautiful dress, if I do say so myself. :-)
I've put the detailed sewing steps on my blog – Nedoux