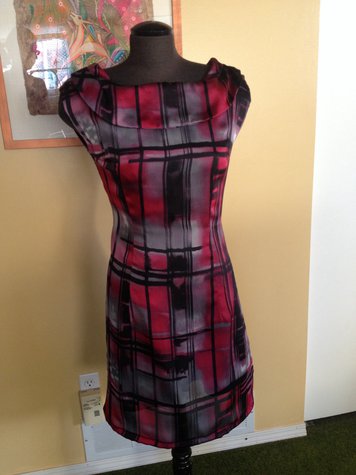 I redid this dress from Colette patterns without sleeves. I used the right string & needle this time. I will wear it now!
I love it as it great for spring & summer! I did lots of basting. Charmeuse is a pain to sew. I redid it as the first time I made this it wasn't successful. This time I did it! I actually took it apart. I made it from stratch. Good material was saved!!
This fabric was a spurge so had to be saved. I'm going to wear it to work.