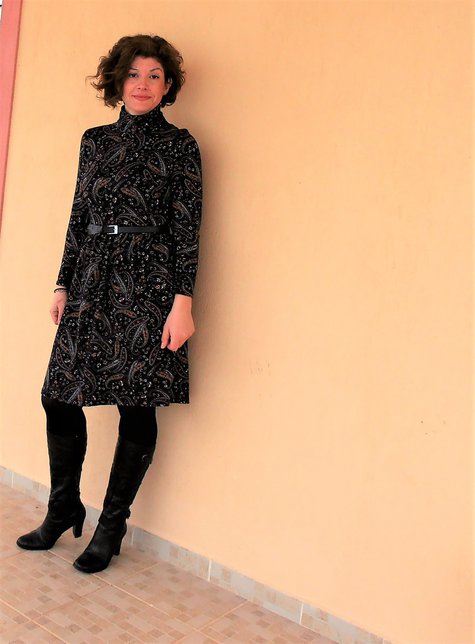 I liked this dress when I saw it in the Burda issue 9/2016 , but I was also inspired from Ellen's beautiful version. So when I found the right fabric ( a cozy knitt jersey with mohair and a beautiful fall) , I had to sew it immediately!…and I am very happy with the result. It's so easy to wear and so comfy.
The pattern has a good fit in general but I made some alterations.
1) I lowered the waist 2cm.
2) The sleeves were to long.
3) I changed the lenghth of the skirt a bit and shortened the Polo neck about 2cm.
4) I didn't add a zipper with this fabric , i sewed only three buttons at the back of the neck.