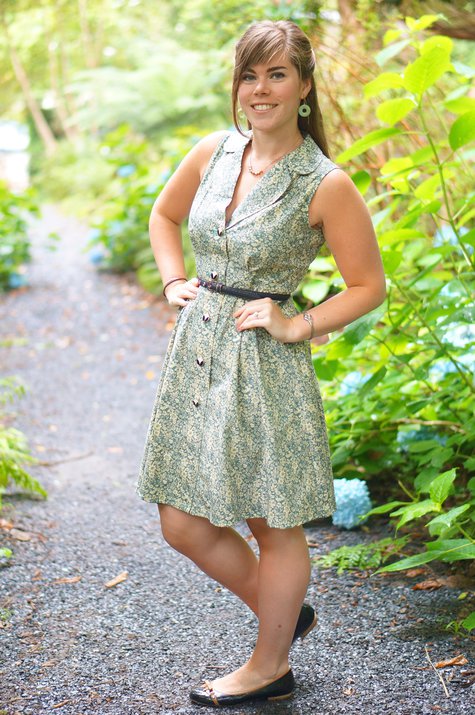 A few months ago I was lucky enough to win a giveaway from Fiona of the fabulous blog Diary of a Chain Stitcher. I don't often enter giveaways, but I really wanted this Sew Over It shirt dress anyway, so it seemed like as good a time as any to put my name in the hat, and I won! Wahoo! So thanks Fiona :-)
As soon as I received this pattern in the post, it jumped quite far up my sewing list. I've had a few bridesmaid dresses to make so it had to wait a while, but as soon as I had a free weekend, I leapt at the chance to get to it.
I had already picked out the fabric for this dress, so design was already sorted. The fabric is a lovely soft cotton, which presses beautifully and is nice and cool for the summer especially as it isn't lined. It was perfect to wear on a wet and muggy day.
I didn't muslin this. I read a few other blog posts, which mentioned that the bodice was quite short, but that suits me perfectly so I just cut out the dress by the finished garment measurements. I figured that the fabric was cheap enough to replace if it went horrendously wrong.
Luckily it all turned out well.
You can see more photos on my blog