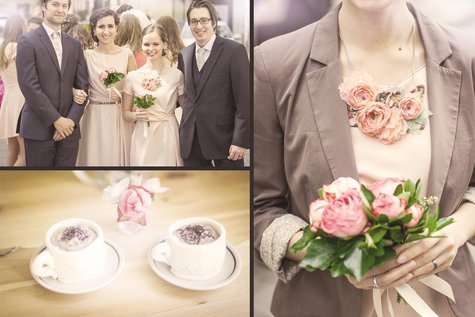 My brother was getting married! And my future sister in law asked me to be her bridesmaid. What an honor :).
So was asked my sister and we decided to sew our own dresses in color of the wedding – pink.
My dress is lightweight and sophisticated in sweet retro style. I felt really comfortable in them :)
Whole wedding was sweet, pink and brown, coffee and flowers.
Photographer