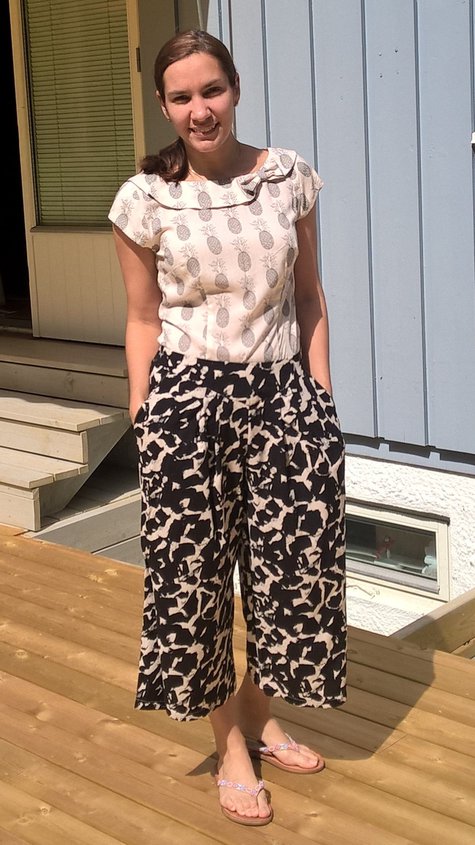 I saw Elpida's Trees in powder pink and totally fell in love with the powder pink and black combination! Then my local fabric store released this gorgeous pineapple fabric in this color combination <3 (sigh!)
The pattern for the blouse was an impulse buy…oh so cute! oh nice price! click :D This is New Look 6808 view C (Couldn't resist the collar with the bow). A bit later I had a few days of inspiration and decision making, where the pattern and the fabric became one in my mind.
The culottes happened because I wanted culottes, liked this pattern, then found a fabric that looks similar to the one in the magazine AND in powder pink and black!
All this resulted in this powder pink and black set that I'm totally in love with, especially the blouse! I love this blouse!