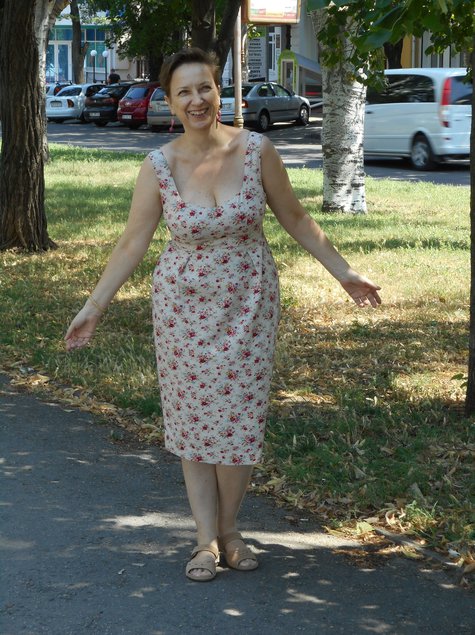 An ideal pattern for the hottest days. Despite a high waist is not my favourite feature this dress caught the eye from the first sight. I must admit that all the issue is great and it is already the third pattern I used from it. I didn't make any modifications except lengthening the dress although I have few tips for the sewing here .
The dress is very feminine without tight fitting around hips. Thanking to that I feel comfortable in hot days (besides, thanking to the construction of the bodice, a bra isn't needed here what is not bad as well:-))
The jewelry was made by myself, too.