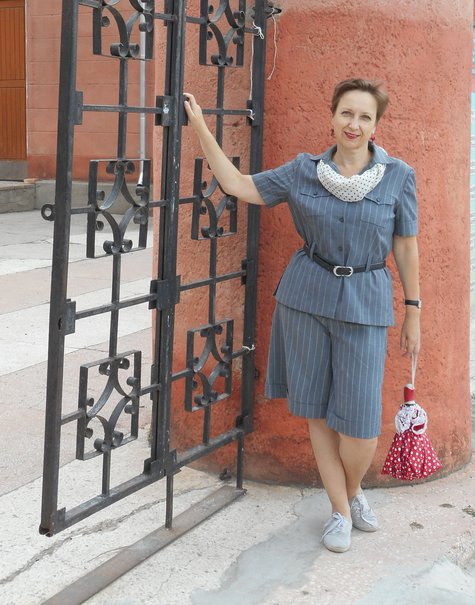 A long waited project:-) The shirt / blouse / light blazer #108 from old Burda issue 1/2009. I've planned to make it since bought the magazine so am very glad it happened at last :-) The blouse made up a suit with these my shorts made two years ago.
The sewing wasn't much trouble despite stripy fabric and pockets with flaps. Thanking to the grey colour the blouse is paired well with whatever.
As for the modifications, I made a short sleeve because am going to wear it in summer and had no enough fabric for the long ones anyway. My tips for sewing and the technique to making false turned up cuff is here
All the jewellry was made by myself, too.