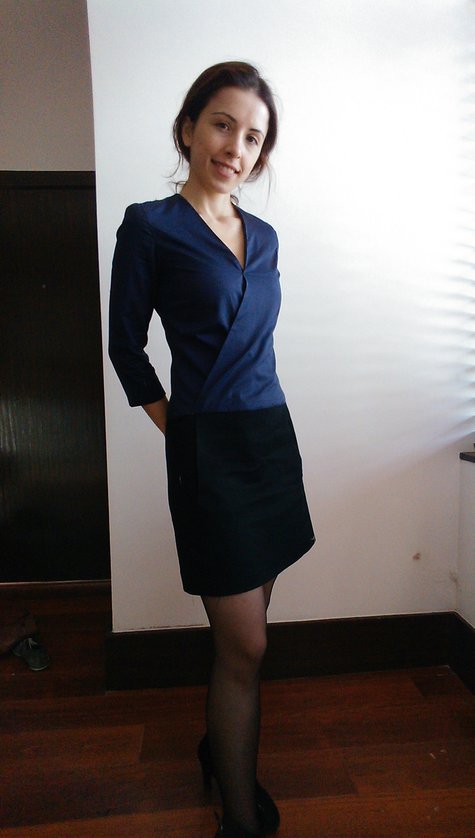 I needed a relatively put-together comfy dress for work and thought this Burda design would be nice with sleeves.
However, I did not like this pattern. It's a pretty loose/boxy fit for upper body (I did 1 size smaller and it still looked puffy). I noticed this after cutting a neat shirting fabric, so began my on-the-fly adjustments. I don't think this pattern likes to be messed with – it has a few moving parts (when you take in upper body from sides, you change the circumference of drop waist, to fit that, you end up changing the angle/end-point of skirt front seams AND potentially the in-seam pockets there)
Having said this, I haven't done the pattern justice either. Drafted some sleeves (using a pattern-making book for guide) that are poor fit and the whole thing came out quite uneven after all my fiddling. I am still totally going to wear it – it has that 'uniform for cool kids' feel that I like for days where trousers and a cardi feel boring.
In short, I recommend either using the fabrics recommended (VERY drapey soft material for upper body) so it doesn't look boxy OR muslin it for a better fit then cut your fabric with majorly adjusted . Oh also, skirt is super loose too – like not touching anywhere loose.