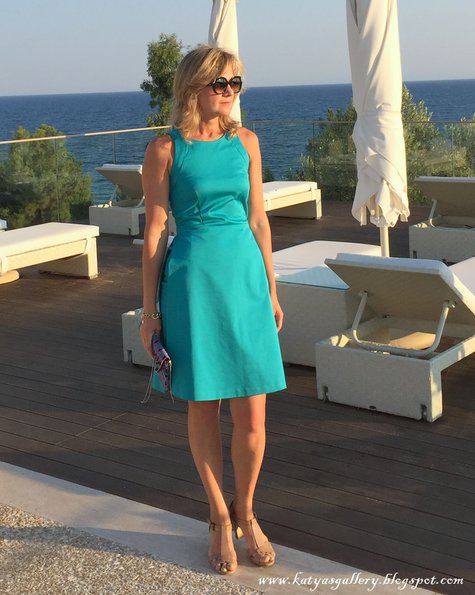 I loved this dress the moment I saw it in the magazine. It had an amazing architectural feature of a double layer skirt , a flattering open shoulder line and a beautiful cut-out back.
I also liked the dark color of the dress in the magazine and was thinking about navy blue color for my version of it. But as I was preparing for my vacation in Khalkidiki in Greece, I decided to use a cut of this beautiful blue turquoise gabardine that I bought several years ago.
I love working with gabaridine for its qualities and this time this shiny fabric with some stretch worked very well for this dress.
This dress on my blog http://www.katyasgallery.blogspot.com