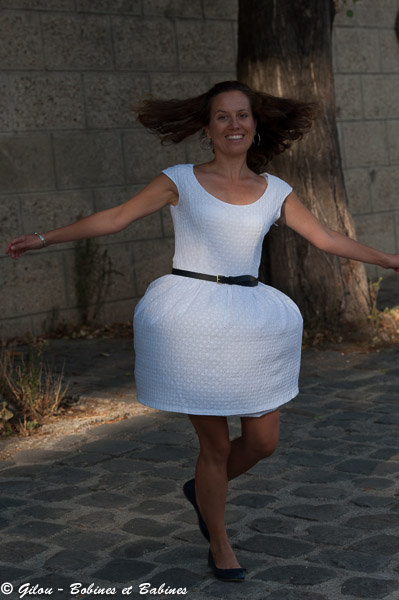 This dress is a must have !!!
It was love at first sight when I received the February 2011 Burda Style Edition, and it took me ages to make it, but now, I'm super happy with the result.
The fabric is eyelet cotton from Coupons de St-Pierre in Paris and is perfect for this romantic dress.
More details and pictures on my blog