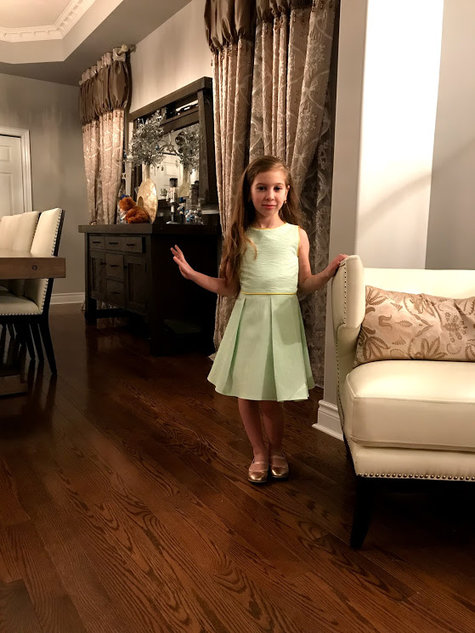 Made this time the dress for my youngest daughter who is 7.Got this 100% cotton jacquard at Fabricland on clearance for just 5$/meter.My only regret now,that i didn't take 10 meters,lol.It was super easy to work with,it looks good in many color combination(didn't see potentiaL of the color and fabric in the store:()
Added some yellow-gold satin piping(was first time adding piping and was extremely nervous,
Pattern runs a bit on smaller size,even though i have a very petite 7 y.o.
My daughter loves it:)and me too:)
I wanted some going out-nice-but not too fancy summer dress,i believe i was successful in this:)))
It is fully lined ,instead of petticoat skirt with tulle,i attached 200cmx35 to lining of bodiece,and it gave nice puff but not too much.
Mint jacquard a bit stretchy,i believe it hase 5% spandex.So it's very comfortable.