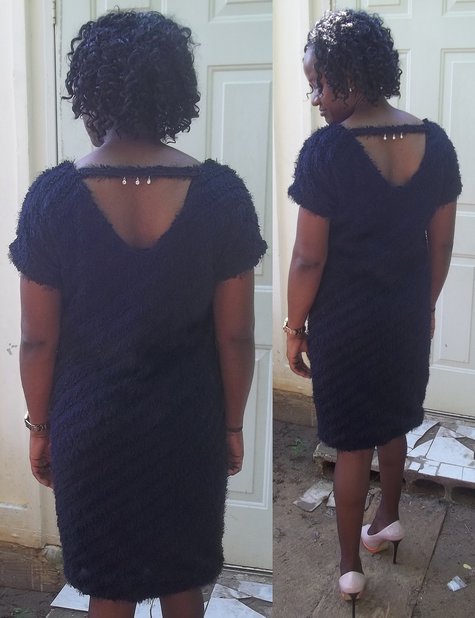 I found a lovely dark blue fur and use it on the famous shift dress, the one with the open triangle cutout from April 2016. The style was perfect for the fabric and to top it off I do love an open back
The fur should make the dress standout and the three diamonds at the back a real eye catcher.
I do hope fur can be seen clearly as the sun was really working against me.