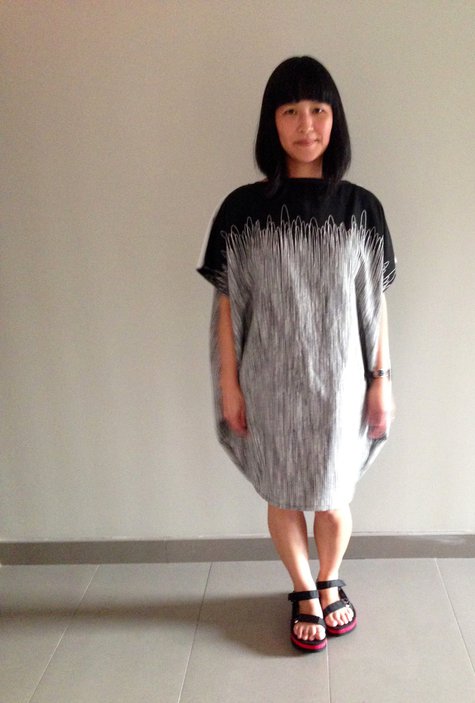 I turned the Square Blouse project from my favorite Japanese sewing book into a dress.
The fabric is a double-faced cotton weave — white on black on one side, and black on white on the other (purchased from Mood Fabrics).
I cannot read Japanese, but the projects in this book are based on simple geometric shapes and are not form-fitting, so it's been super fun seeing how they come together. Another member of the Burda community has informed me that the English translation of the book title is "Easy, Cute, Straight Stitch Sewing". (Thank you, Rin Gomura!) The isbn # is 9784471400682 if anyone wants to try to find it online.