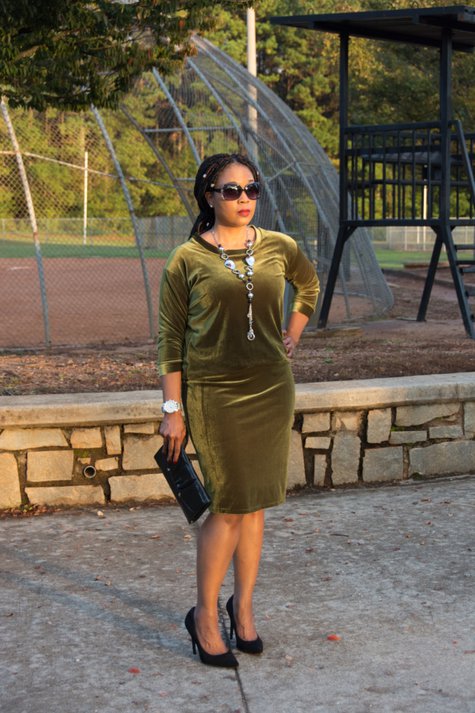 I love 2 piece Dresses. This is my latest 2 piece dress. It is the combination of a sweatshirt and pencil skirt made with a moss green stretch velvet. The pictures don't do this color justice. It's really striking in person. I love this outfit. More pics on the blog www.stylebyintuition.com
The Sweat Shirt
For the Sweatshirt I used It's always Autumn's Perfect Slouchy Sweatshirt Pattern.  When conceiving this look, I wanted a slouchy sweater look with dropped shoulders.  After a couple of days of searching through my pattern stash, pattern books, and offerings from online pattern sellers I came up empty handed.
I can't remember how I stumbled on Autumn's site but I was glad that I did.  When i saw her version of the sweatshirt, I knew it would be perfect for creating the look that I had in mind.
The Pencil Skirt
The skirt is Erica by Sinclair Patterns.  I purchased it back in July customized to my measurements. With only 2 pattern pieces,
I think that the fit is perfect.