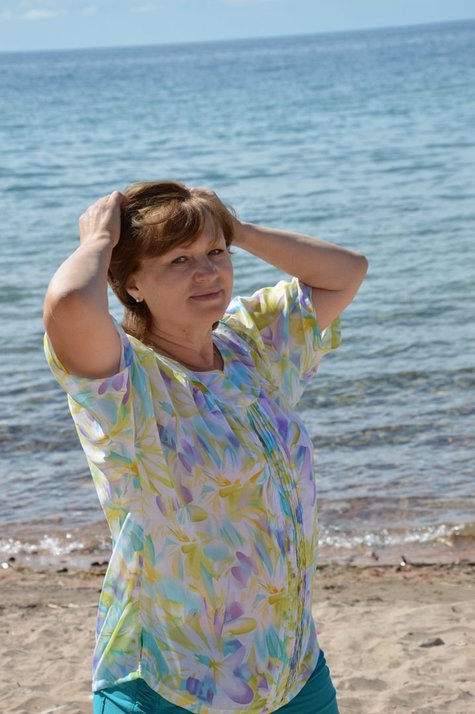 MY MOM'S WORK: CHIFFON BLOUSE
Burda 06/2013 mod 122
Went to rest in Issyk Kul and tempering sewed myself a blouse, but I wear as tunik. The fabric is similar to chiffon (at the price tag, we do not write either the name or composition), but similar to the thin transparent silk. Blouse in socks convenient, comfortable. In the pattern does not change anything sewed entirely on the magazine! even the buttons of the back there.