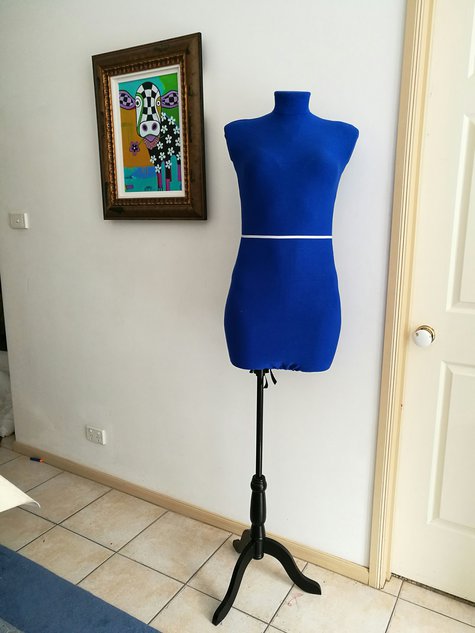 No more UFO's!!
A few years ago I made myself a plaster of paris dress makers dummy and it was messy, time consuming and wasn't a good enough representation of my body. For ages I've wanted to be able to make custom dress makers dummies where the person is 3d scanned and an exact replica of their body is produced from foam.
And this is it! You can see from the uncovered version, it's so detailed that my collar bones, shoulder blades and bra lines are clearly visible. Even my belly button.
The technology is now available to most people to have their bodies scanned at a cheap price and I am going to buy myself a mega big and expensive machine for Milling foam to get these made for anyone who wants one.
I seriously can't wait to start making myself clothes on this dummy.
The dummies I will be making in the future will be a softer more durable foam than polystyrene. You'll be able to put corsets on it and squish in your waist if needed.
If anyone is wants to keep updated on when my machine arrives just head over to my site: toolsbyhollie.com and sign up to the newsletter. Save time and wasted fabric.