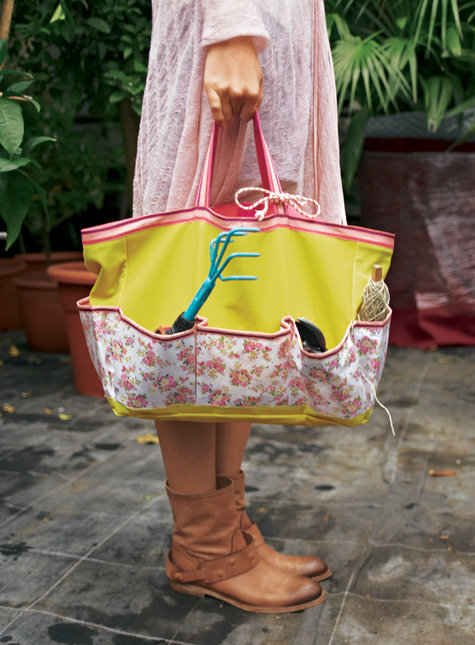 Gardening bag.
Make this great bag to use while you work in the garden. Don't have a garden? Use it to store your knitting supplies!
Finished measurements: 27 × 37 cm (10 3/4 × 14 1/2 ins)
NOTE: This project has no pattern. See instructions for how to draft the pieces.