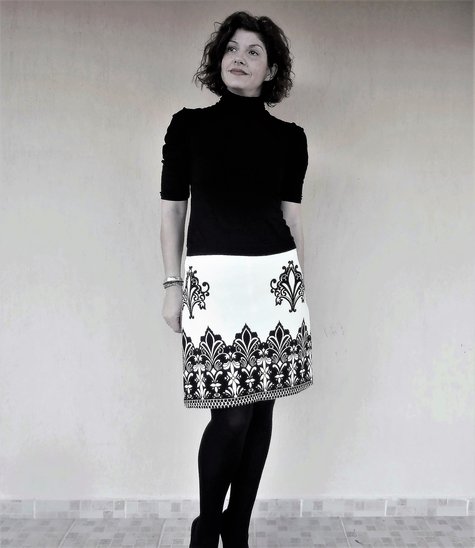 I don't have much time for sewing right now so I show you a skirt that I sew last winter.
I had to buy this fabric immediately! Than I choose a simple clean pattern to show off the fabric.
This pattern is easy to sew and I did't made any alternations . It;s a good fitting pattern. It's a high waisted skirt and the waist is closefitting so you have to measure the pattern first. It has a linning for a better fall. I really enjoy wearing this skirt.