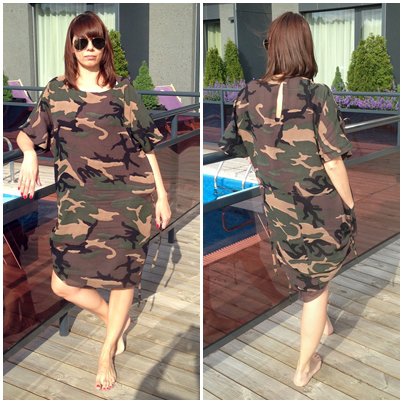 When I saw this pattern in Burda, I knew immediately what material I will use to sew it.
The materials, which I used it georgette camouflage formula, purchased at http://sklep.supertkaniny.com/ and lining bought at Allegro. Pattern is from Burda but traditionally I made a slight modification.
On the bouth sides of dresses I made a ribbon – two on each side, from inside and outside, so that you can tie a ribbon through both the dress becomes shorter and more interesting.
I would recommend for beginners.
I invite you to my blog http://drugastronaszycia.blogspot.com/