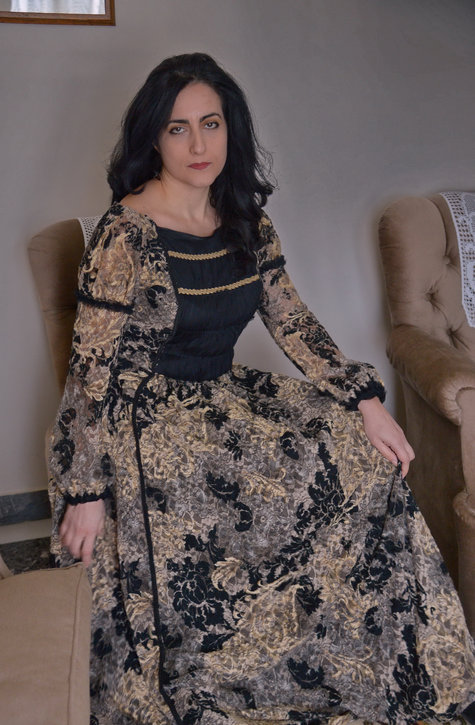 This dress is neither easy to sew nor easy to wear…
I made it for a special event in Izmir Turkey, two weeks ago. Its dramatic style was suitable for the occasion and I enjoyed wearing it but I doubt if I'll wear it again. Anyway, it will always remind me of the nice time I had there and the nice people I met.
Photos were taken in Athens, as the few photos I had from Izmir were awful and didn't show any of the details I wanted you to see, so that you can understand what I've been through with all those gatherings and trimmings and linings….