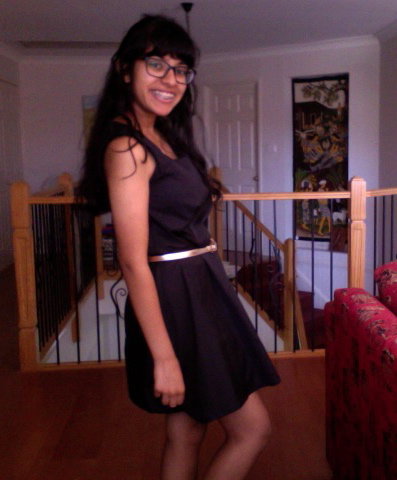 This is the first dress that I have sewn! It was so exciting to make :)
I used elainemay's Coffee Date Dress pattern for the bodice of the dress but I left out the ruffles. For the skirt I made a circle skirt for which the Circle Skirt Calculator came in handy.
I think I could have made the bodice of the dress a little more fitting as it's a little big (my fault though because I was paranoid it would be too tight).
The pattern was overall easy to follow and I recommend it to anyone looking for a fun and easy project!