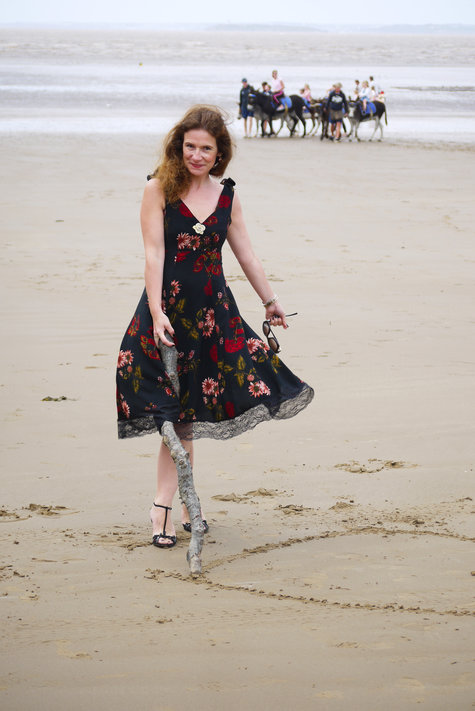 Every day in our lives we come across people. People we know, people we love, strangers, people we respect, people we trust or get attached to.
Very few remain in our circle of love.
A simple viscose and soft lace dress for a stroll on the beach. Dedicated to my late father.
Pattern – Butterick retro 1956 pattern
6 panel skirt and raised waist. Wings on shoulders. Side zip. As I only had half of the required fabric available, I lengthened the skirt by adding a soft lace.
Dolce & Gabbana heels; Jonak platforms. Les Nereides jewelry; Valentino shades and Accessorize pashmina.