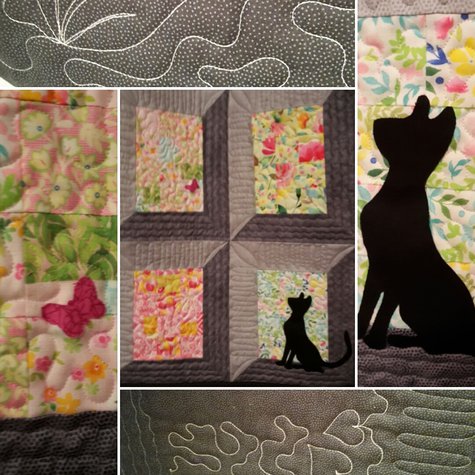 I made this small wall hanging quilt for my grandma in remembrance of the times when she was intent upon the gardening while the cat was watching her activity. Now she can throw a look at the flowers from her room at least.
The quilt is made of 8 pieces of a charm pack (Fleurologie by Stephanie Ryan for Moda Fabrics) plus three different fabrics (yardage) for the frames and the backing.
The quilting was made by a pro with a longarm quilting machine.