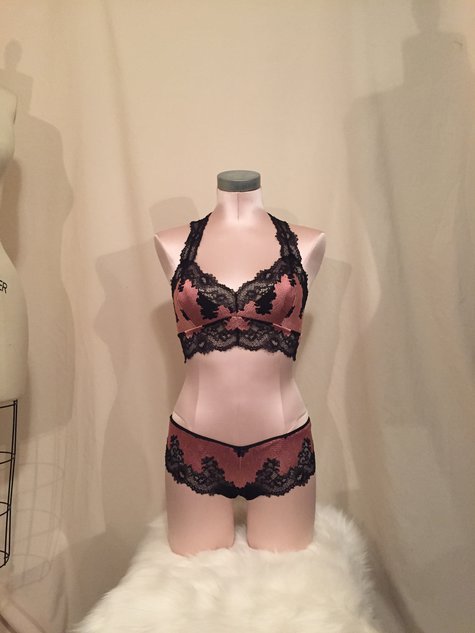 My latest obsession with sewing has become lingerie! I recruited my good friend with a great figure to be my fitting guinea pig for my first try. I acquired Simplicity 8228 pattern from Madalynne and downloaded Ohhh Lulu Sews Ultimate Lace Panties pattern from Etsy, and ordered a lace bra making kit from Tailor Made Shop, also from Etsy.
The bra was pretty easy to sew, it took only a couple of nights after work to make. It has no closure and pulls over the head, so there are not even any bra hooks to deal with. The most difficult part was matching the scallops of the lace as I was placing the pattern pieces on the fabric before cutting.
The panties were super easy to make, and only took about 1 hour to construct.
The finished product I think turned out quite nicely, and I was able to give it to my lovely friend for Valentine's Day and her birthday just in time for her to enjoy!
If you'd like to read more, have details and photos on my blog "Ode to Sew": https://odetosew.com/2017/02/10/lace-racer-back-bra-and-cheeky-panties/