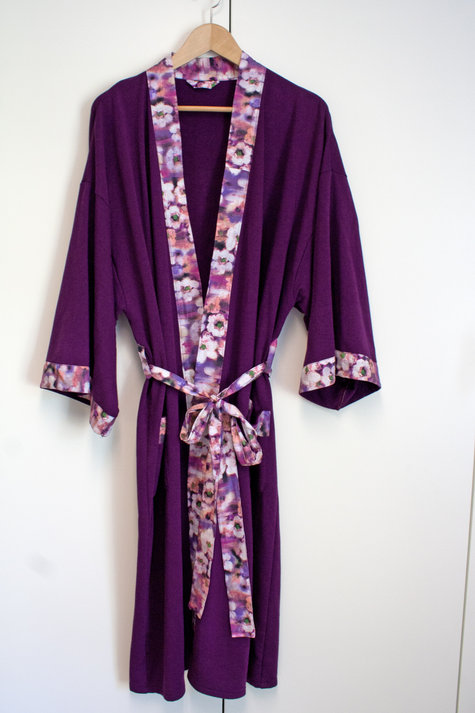 This pattern is from Sew to Bed by Caro London. You can see it on the cover.
https://carolondon.com/news/post/and-sew-to-bed
I used a cotton jersey fabric as the main fabric and a woven cotton print as accent. I think this is the first time I combined a knit and a woven fabric and it worked pretty well.
The only changes I made to the pattern was adding the accent fabric to the sleeve hem and the pockets and I top-stitched the belt and collar only once.