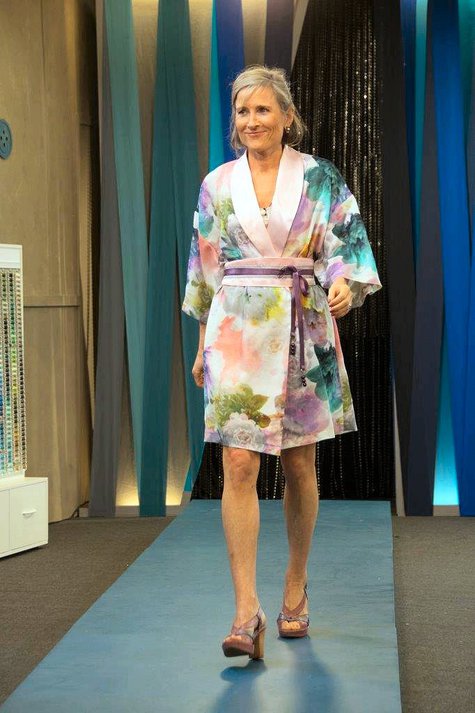 First challenge this episode was to sew a lace bra within 2 hours 45 minutes!
Second Challenge was a transformation project and to sew a garment of wool underwear within 1 hour 30 minutes!
The last challenge was to sew a luxurious bathrobe with a creative belt within 3 hours 30 minutes!
It's based on BurdaStyle pattern #128 11/2009.
If you like, you can se more pics on my blog:First Part and Second Part