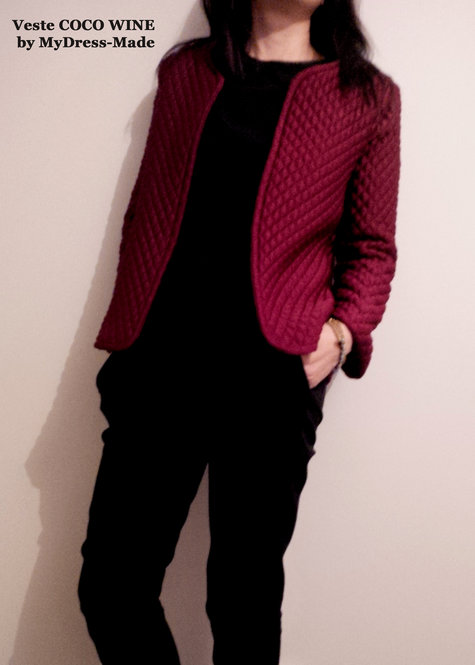 What a pleasure to share with you my favorite sewing piece ! I finally found the quilted fabric "of my dreams : dense, relief and especially the color "burgundy" … So chic !!!!!
This slim fit was as obvious: associate the quilted fabric to the collar and rounded edges!
Easy to design, the Coco Wine jacket : a pleasure easy to wear mid season or under a winter coat!
For more informations, please connect on www.mydress-made.com