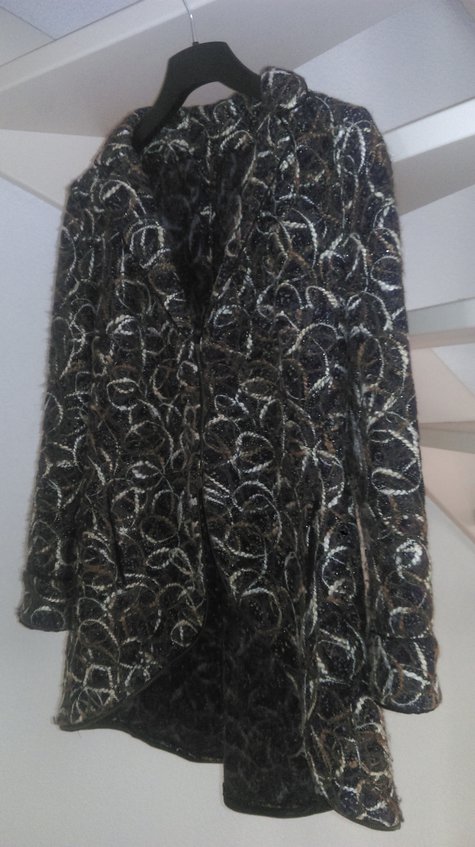 This coat I made from a stored piece of fabric and I have drawn the pattern myself.
I wanted the 2-piece zipper to cover all around the edge, but it was almost impossible to find a zipper with this length. Finally I got one from a neighbour who was moving out and found one in her basement. It once was bought to close a sleepingbag….. :D
The piping was a try-out for me and I liked using it.
This coat I use on a business day and also when I am going outside in a little bit of cold weather.
The sewing on this coat was nice to do. I hope you like the result!