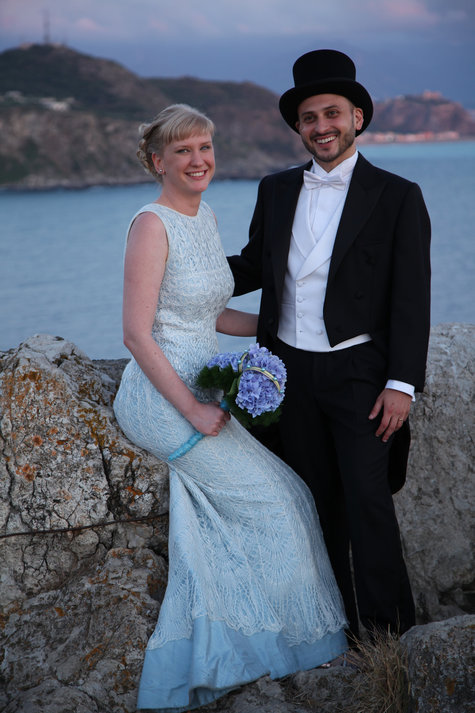 Half a year before my wedding reception I was sure to buy a dress. However, when Kessa in Stitches approached me and offered to knit my wedding dress, I changed plans. I made the base dress to go under her gorgeous hand-knitted lace overlay.
The dress is made up of a simple self-drafted boat-neck bodice, and the skirt part of Sew Chic's Fantasia dress.
The fabric is an underlined (with cotton poplin) pale blue silk dupioni.
I just loved how the dress turned out!
If you are curious about the design process, as well as some in-progress pictures and wedding pictures, head on over to my blog lazylinchen.wordpress.com