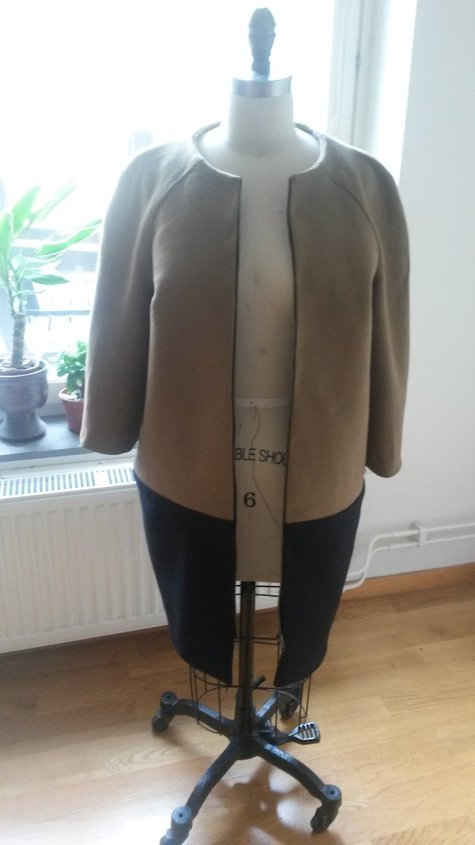 This is my first coat and I was afraid to start it once I had the melton wool cut out. Coats are intimidating! I used the Burda long fur coat with zipper pattern and cut out size 38. There is a lot of ease in this pattern but I don't mind the oversized look.
I used fusible interfacing for the front pieces and lined it with a cool printed silk. Working with silk for the first time was lovely. It's much easier to handle than the man-made lining fabrics and it feels gorgeous.
My goal for sewing is to make garments that are comparable to higher end ready-to-wear. I want to use fabrics that I otherwise could not afford. Using better fabrics and being more ambitious helps me slow down and treat each project as a labour of love. I took my time and hand-sewed the zipper and hem. Sometimes it feels so good to not rush!
Burda instructions are very basic but if you look up tutorials on the internet and take your time the patterns are good to work with. I love this coat!