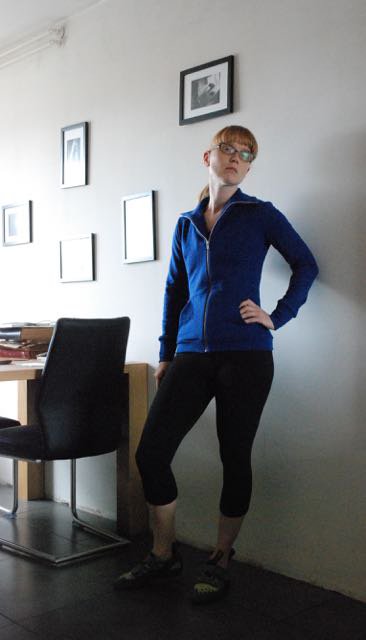 I rarely sew sporty stuff but recently, I realized I could use a sweater/cardigan type thing to put on before and after sporting (I'm a rock climber).
So, I made one. I drafted the pattern using my normal knit sloper (the one with a little bit of ease) and made it from some blue sweater knit left over from a previous project.
I'm quite happy with the result.
More about it on my blog