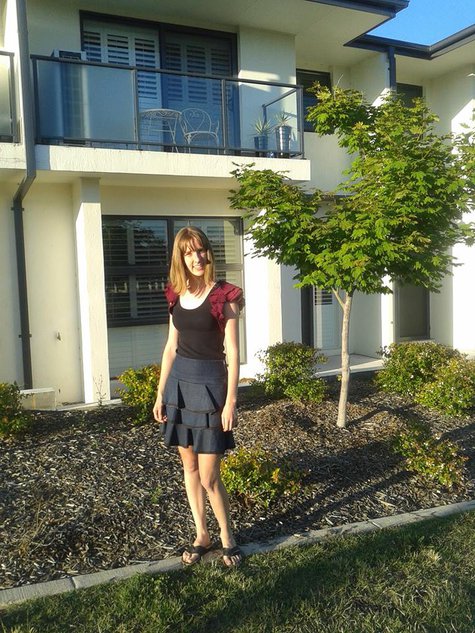 This is the Burda 06/2010 skirt I made about a year ago, and the 01/2012 bolero I made recently.
I originally made the bolero to wear with my maxi dress, to stop my shoulders from getting burnt. Usually, my shoulder will hear that there is a chance of sunshine on any given day, and spontaneously burn at the thought. But I digress…
The bolero instructions were totally useless.