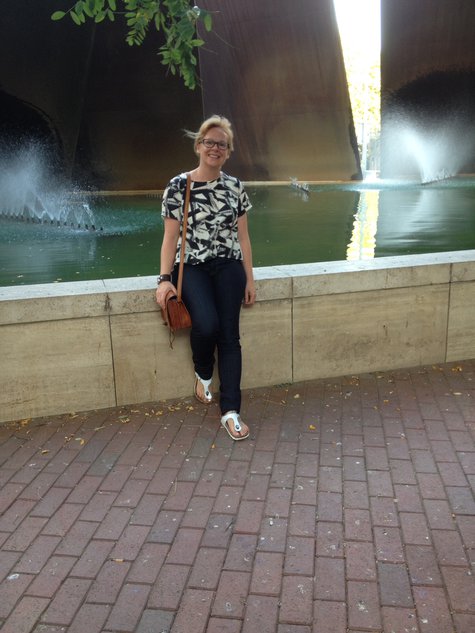 I have had zero time recently to sew and I have been missing it so much and to add insult to injury I broke the needle plate on my new serger (didn't realize) and I was getting so frustrated trying to use it. Basically I had lost my sewing mojo.
But my work timetable is easing and my serger fixed so I thought I'd make one of my favorite tops of this year. The fabric is left over from my maxi dress and is nice and ligh weight.
I needed a project to gain a bit of confidence with my serger and sewn most of the project with it, even the sleeves.. Happy now with a cute top paired with jeans.