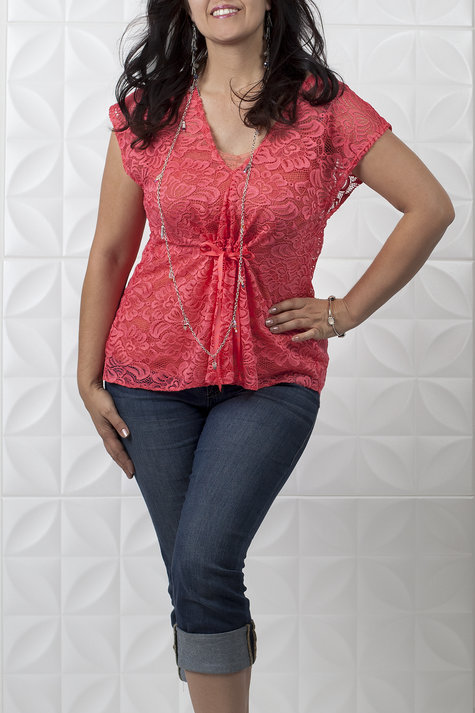 I only had 1/2 a yard of this lace, while the pattern called for 1.5 yards!
So I had to cut the pattern apart at the shoulder seam and cut into 4 pieces rather than 2 on the fold. I then had extra seams in the middle front and middle back, but they become sightly hidden in the folds.
A cutting error made the length shorter than I wanted – oh well :(
Rather than organza bias strips for neck and arms, I just folded the lace over once and sewed with twin needles.
I sewed a size 44, but could have gone down a size. I ended up taking the side seams in and adding bust darts. After adding the front tie, I liked it much better, so it was more fitted in the sides.
I will make another with soft jersey as a sleeping shirt :)