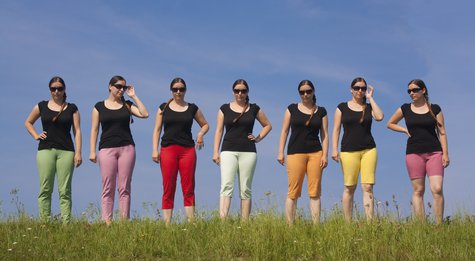 One pattern we can modify it so that every time have other pants.
So far, I changed the material and fit the body, this time came up with that sew all lengths.
Now I made 7 pairs of pants, to 9 sewn before, so from one blank was created already 16 pairs of pants and it does not end :)
Length, from the left:
Ankle, capri, toreador, pedal pusher, knee, bermuda, jamaica.
All pants are elasticated waist, really fifteen minutes of sewing. Fabrics are sheets and pillowcases and all dyed colors by me :)
I hope that this can be read. My English … :)
Based on Burda Classic 2/2013 #0009
More:
http://sciegiem-do-celu.blogspot.com/2015/08/jeden-wykroj-wiele-mozliwosci.html