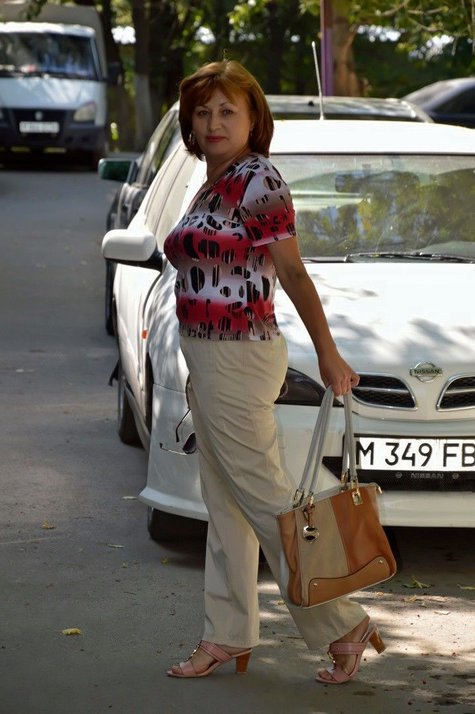 MY MOM'S WORK: COTTON IVORY PANTS
Burda 04/2008 mod 127
On spring I bought fabric for pants and blouse. Wanted white pants, but the seller offered to last year's ivory satin. Satin from the inside is very pleasant to the body and face – Atlas muted. Cloth a little stretch. Wrinkled, but it does not scare me. When sewing the seam had to jog to remove the excess. And the times are not clear. Wrong part of the belt is shorter than the front. More remains were good, carve out the wrong part of the belt is similar to the front. And everything is OK. Did not make pockets. They are not visible, they are not functional because of its miniature size. In general, a good pattern.
Pants in the summer is not hot, often dressed. Combined easily because of its democratic colors.