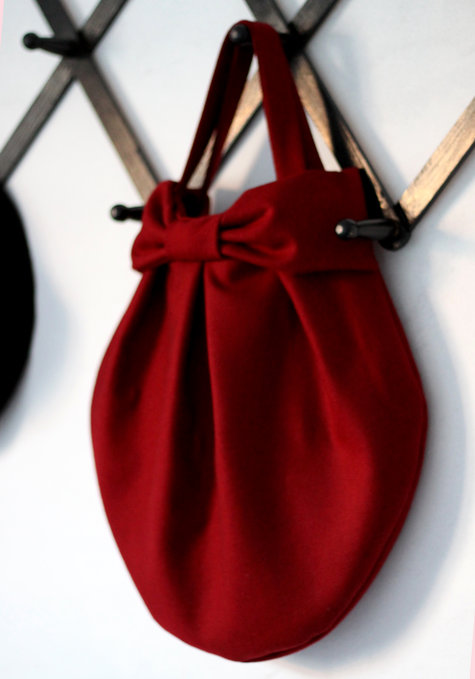 My friends and I don´t buy gifts, but we make them. So I sewed this easy peasy bag for a friend of mine, who turned 30 this week. I hope that she truly liked it!
The bag is perfect for beginners like me: no zippers, no sleeves… no anything.
The original pattern has embroidery but I was short of time so I just added a simple bow.
I was brave at the end so I also made an origami internal pocket.
I must thank the people who shared these patterns for free, Ftima Carvalho, (bag) ; and the pocket is a version of the Sanae Ishida´s tutorial (links below).
Once again… sorry for my english, I´m learning! :D