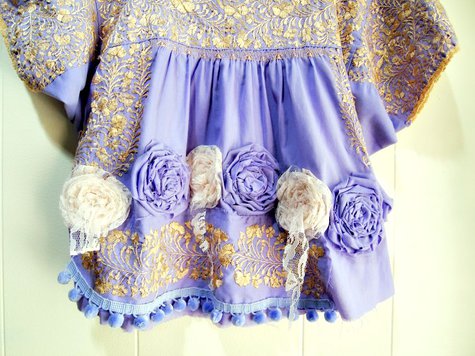 An original design of mine, transforming vintage Mexican dresses into these boho gypsy jackets/ blouse.
I love to play with the texture of the cotton, adding fabric flowers, lace, fringe trim….I just start cutting and play with the direction it wants to go.
I've never come across one of these dresses in this color combination before…. so gorgeous.
This really reminded me of a beautiful French pastry, so I named it after a macaron cookie, I've been craving one ever since!