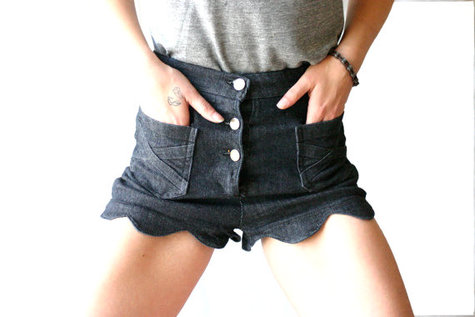 These shorts are hella cute with a high waist, scalloped hem, front pockets, and exposed button fly. The denim is a medium weight stretch denim purchased at the infamous Mood fabrics in NYC's garment district. Like any good pair of denim shorts or pants, the inseams—though short on these—are a flat-felled for durability and class.
The front pockets are detailed with the Garbedge X, for a touch of sass.
I also chose to do a soft scalloping without a point turn. For heavier fabrics like denim, I prefer this look. It's a little milder, and tends to be easier when it come to turning out the final product.