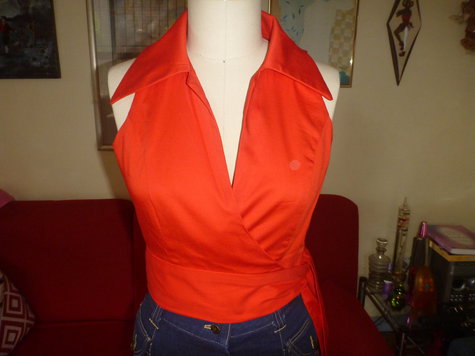 I've been doing a few Burda online courses, patternmaking, copy cat classes etc.
I asked my friend is there any garment she would like replicated, was hoping she didn't want a tailored jacket, phew. She gave me a wrap top.
I went about copying the pattern, marking off styles lines, section by section. Adding SA then sewing the Muslin. Having a mannequin makes it easier to see how the fit is. Came together quite well.
I made a crimson red top for my friend and of course had to make one for myself as well. Just the shade more daring red..
She's was very thankfull..Another job sewn up!!