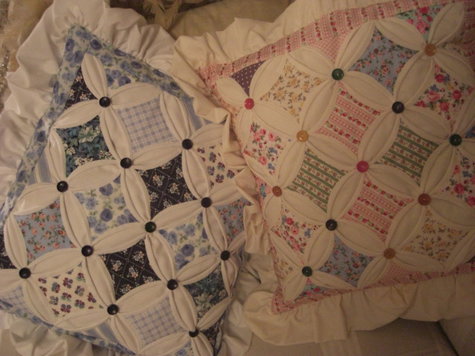 This technique is really quite simple and yet gives stunning effects.
It is a little time consuming, but as long as the preparation is done as neatly as possible, the results with be fantastic!
The tutorial is made using pictures from 2 different cushions in the making.
There are several tutorials around for this style of project, but this one is my own made while creating my own cushions.
The tutorial shows the techniques for creating the window effect, not for finishing off the actual cushion.
Please give it a try.