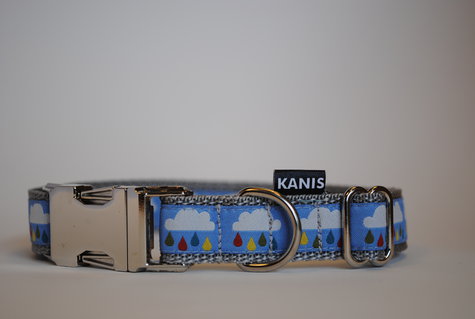 I started making dog collars because I wasn't happy with the one I saw in pet stores. Functional should look pretty too, right?
This collar is size M, adjustable from 37 to 60 cm (14.6 to 23.6 in)
I make all kinds of collars in all sizes. Please take a look at my Etsy!