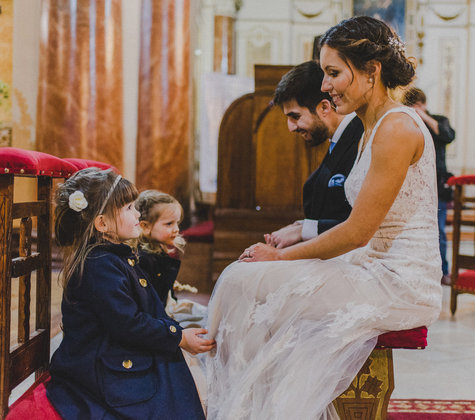 This is the coat I made for my older daughter for my sister's wedding.
She was so proud, dressed like a princess, and because I sewed it specially for her.
*This project is a kind of hit for me, a personal challenge. A lot of years ago I've tried to sew a jacket for me, but it's a hard garment to work (I didn't get to the stage of doing the lining part). Then, I swore I would never sew a jacket/coat again (just buy it in store, so much easier). But the time goes by, and I faced all my fears and frustration, and after 4 full-day of work, I made it! Every piece matched, did the (full) lining, perfect placed buttonholes, and lovely material. Now I feel I can manage experienced projects.