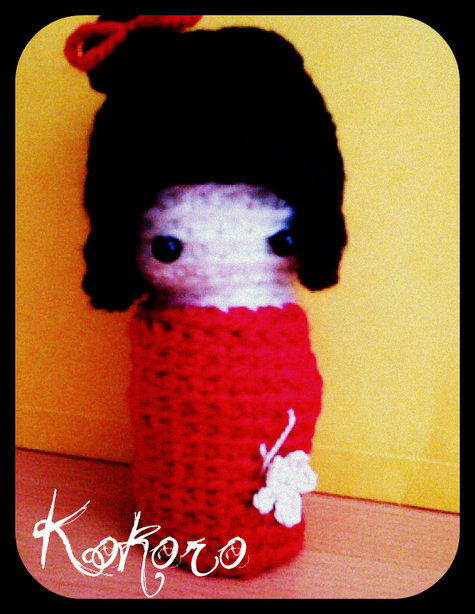 This is my first Kokeshi doll. I call her Kokoro, which means "Heart" in Japannese.
It's quite easy, and if you have experience with amigurumi, it will take you no more than a 1 hour of your time.
It starts with a magic ring and single crochet stitches, but the hair, in which you need to use double crochet for the rows after the fringe. Also you can make a bun or two, as you want it.
4 mm safety eyes and the stuff was made with cotton.