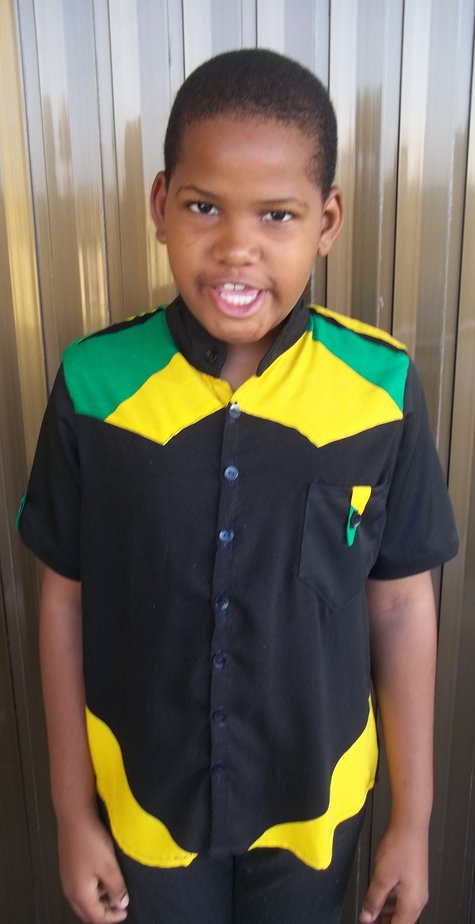 Today is celebrated as Jamaica Day in schools. My son wanted to a shirt represent the day so I was oblige to do so.
I use Boy's Mixed-Material Vest 12/2015 #126 as a base. The pockets were removed, style lines and the front was cut into one instead of the side front. A regular shirt pocket was added and sleeve.
He was rather pleased with the shirt and I was happy to make is day.