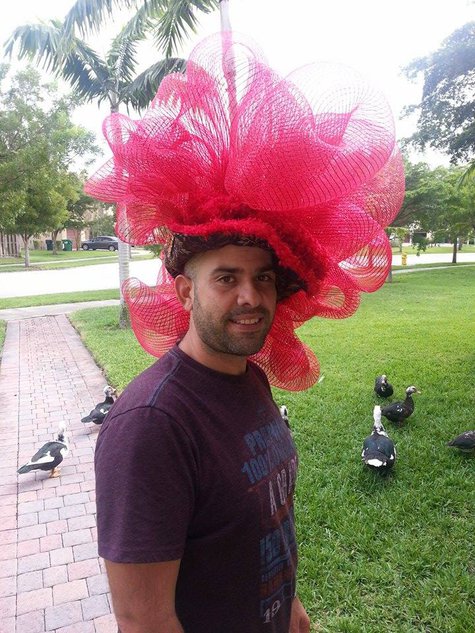 My absence has been notorious since I posted my last project here. Halloween is around the corner and finally I decided to roll up my sleeves and make a cool costume this year, but what seems odd is the fact that we have not seen any design competition so far. :-(
After tremendous dilemma, I decided to make a Renaissance costume, and I was working on and off for about 2 months. As you know, final touches always take time to complete. Maybe I got bored, but I managed to make four pieces, the hat, the coat, the shirt, and the pants.
I want to show you the hat. After I finished the hat, my brain was spinning because it was so small and I wanted more volume. I went to my local craft store and I got this Christmas ribbon and manipulated it to create a feather kind of effect. The following pieces of my costume will come later maybe next week.
I am very happy with the hat I created. I hope that you all like it as much as I do.