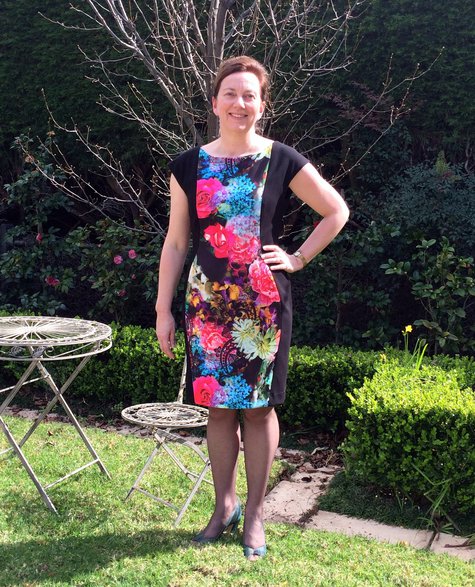 I fell in love with this digital floral scuba knit and knew it needed to be a colour blocked sheath dress with black ponte.
I narrowed the patterns down to two and then got stuck. Luckily my blog readers helped me to choose this BurdaStyle pattern.
I am totally happy with the result. Its figure flattering, super comfortable to wear and that floral riot just makes me smile.
More techy stuff on my blog post http://beurreblanc.wordpress.com/2014/09/14/scuba-knit-vase-dress/