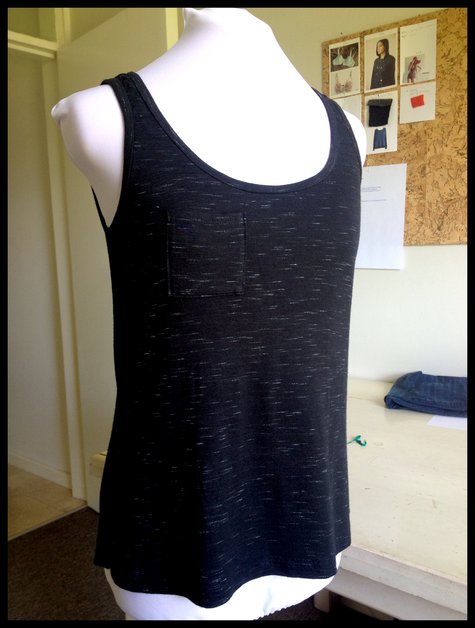 Based on the free Plantain T-shirt by Deer & Doe.
I removed the sleeves and finished with what I call traditional binding on the armholes, neckline and keyhole at the back. I've been told it's called a Chanel trim. I've finished several t-shirts with that method and it looks amazing but it does take more time. I think I'll do the RTW finish in future.
This plain t-shirt has been a winner in my wardrobe. It looks better on me than the mannequin (not a bad thing) – she has much smaller boobs and a much broader back than I do.