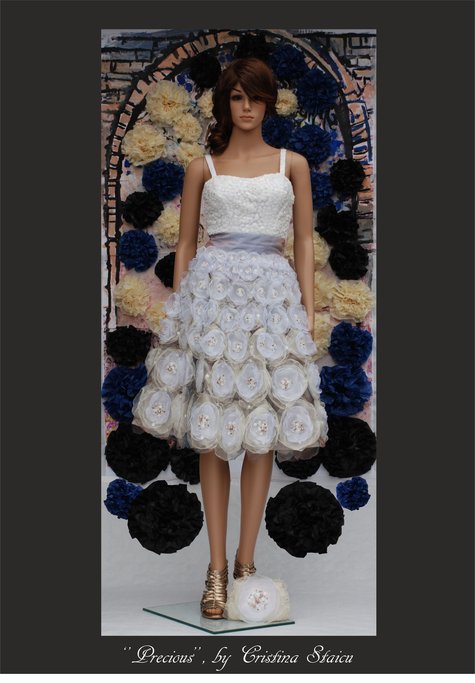 Size 8- one piece (sold) and size 10- one piece.
A line bridal dress, made of different neutral shades of organza and off-white lace.
Bodice: made of off-white British lace, hand-embellished with white Miyuki glass beads and sequins. Doubled with white taffeta.
Belt: made of two shades cationic organza (steel blue to beige), doubled with white taffeta.
Skirt part: the base is made of fine beige stretch cotton fabric, with handmade organza flowers in steel-blue, beige, salmon, off-white and white. Each flower is handmade and hand-embellished with vintage beige beads and Miyuki glass beads & sequins. The flowers are bigger at the hem line and smaller towards the waist line.
The dress is fully lined with white and beige anti-static lining, with zip fastening on the left side.