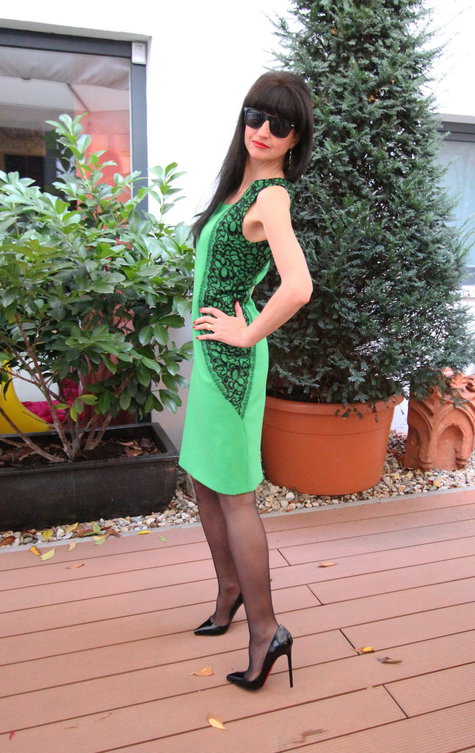 This is a very special dress because for the first time I used couture techniques – which implies a lot of hand sewing and a rich "inner life". I didn´t like hand sewing before, but now, as I understand what a big difference it makes, I changed my mind :-)
You´ll never find such techniques in ready to wear garments, but once you wear such a dress, you´ll love the feeling :-)
I used pure wool for the dress, silk organza for the underlining and pure silk for the lining.
This is the Vogue Pattern V1068 which I reconstructed from my proven self-constructed basic pattern, so the fitting was perfect from the beginning. I find the neckline and the layout of the line very interesting.
Recently I had seen the online class Couture Dressmaking Techniques
by Alison Smith (I love her very british "couture" accent :-)))) and wanted to try those techniques.
You can see the making of in the pictures:
1. Everything is underlined with silk organza (love it!) and the edges are in addition interfaced with a stripe of the same silk organza – all basted by hand…
2. Whole dress is basted together by hand for fitting adjustments…
3. Hem is reinforced with an interface stripe and bound with bias tape…
4. Hand sewing the lace in place with invisible stitches…
5. Sewing the seam allowances in place so that everything is nice and flat…
6. Done! Isn´t it lovely?
7. Attaching the lining – by hand, what else? – all the way around…
8. Finished!