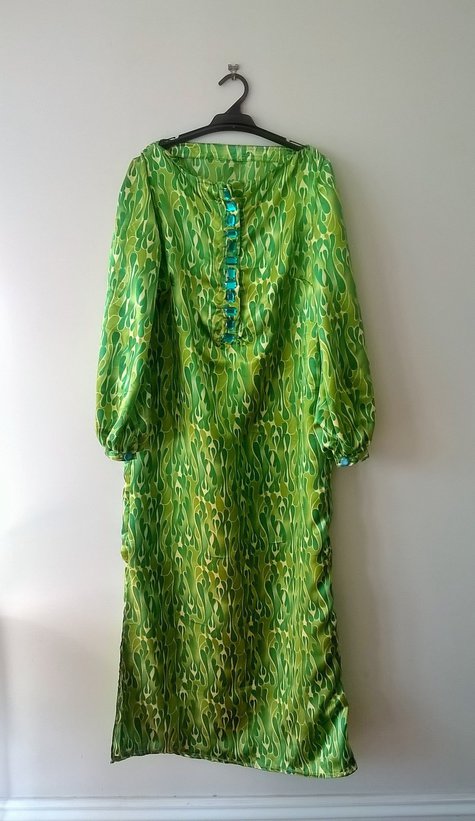 Boho Maxi Dress – Burdastyle 1//2010 #131
I found a swath of shiny green fabric in the bargain bin at the sewing store, enough to make this maxi; didn't realize it was labelled costume material till I got home, the sheen emphasizes all body area/s lol. I found the material a little slippery to sew with, and it frays easily, had trouble with making the placket neat; and the cuffs I had to google how to do lol. No close up shots of the imperfections today haha. I even ironed the wrong side of the interfacing leaving sticky residue over it. I didn't hand-stitch the hem, just did a good ol' quick straight stitch double fold over lol. I used my fav new treatment for the inside seams: where each seam is zig-zagged twice, and for the second time they're rolled over.
Location: some actual nice weather and grand/boheme architecture would be great lol… I'm trying to stave off the flu right now in fact.